Australia's sprightly multiculturalism grows from a combination of Indigenous cultures that it has accumulated over the years from its myriads. This country in Oceania is world's sixth largest country having a population of about 26 million making it an amazing Metropolitan destination for it's residents. Australia's capital is Canberra, though its largest city is Sydney. The country's other major Urbanized and heavily concentrated areas are Melbourne, Brisbane, Perth, and Adelaide. Top Universities, high-quality lifestyle, and work opportunities make Australia one of the best destinations for higher education.
Every year tens of thousands of international students from all around the world travel to this amazing country to study in its world-class institutions and gain work experience. Australia is a popular study destination among Indian students too. In fact, India is the second most significant source from which international students go to Australia. As per Australian government statistics, in December 2019, there were around 758,154 international students in Australia, out of which 15% were Indians. The country down under has over 1100 educational institutes, and collectively they offer thousands of courses. In addition to superior education, they also provide excellent international student support services. Because of this, Australian institutions consistently rank among the best in the world university rankings. considered equivalent to the degrees from the U.S., Australia, and other European countries.
Canada's study, work, and immigration benefits attract tens of thousands of international students from all around the world every year. More than 642,480 International students were studying in Canada in 2019, and India is the top source country for international students in Canada. Canadian provinces like Ontario, British Columbia, Quebec, Alberta, and Manitoba are among the top choices for the students because of the world-famous institutions, great work, and P.R. opportunities.
The country as a whole has been progressing by leaps and bounds and is ranked number one in the world in Overall Best Countries Ranking 2021 by USNews. It also holds the number one position in the quality of life category. Other categories that have been considered in the rankings include Adventure, Citizenship, Cultural Influence, Business, etc.
Studying in Australia brings you an opportunity to pursue an outstanding education. Australian universities' research and development efforts have led to discoveries that have benefited millions worldwide. Here are some of the reasons why so many international students prefer to study in Australia.
1. Top study destination : Australian institutions consistently updated their study programs to meet the industrial requirements, due to which they have earned an impressive reputation across the globe. Australian degrees and diplomas are highly valued, and they symbolize proof of quality knowledge and skills.
2. Globally recognized qualifications : Australia provides safe environment to Students as it is like a second home away from home. Almost all Australian Institutes offer programs to make the study experience of students amazing.
3. Immense research opportunities : Australian researchers and academia have contributed immensely to the world. Penicillin, Ultrasound, Black box flight recorder, and revelation of the accelerating universe are some Australian discoveries that changed the world.
4. Scholarships : Australian institutes award over 3,000 scholarships, grants, and bursaries to international students every year. Recently, the Australian Government has contributed over AU$300 in scholarships for international students.
5. Quality living and Safety : Australia is one of the safest countries. Some of its cities have the lowest crime rate in the world. Cities like Melbourne, Sydney, Brisbane, Canberra, Adelaide, Perth, and Gold Coast are considered best for International students.
1. Multicultural Society: Canada provides a multicultural environment to International students. Students from different parts of the world are studying in Canadian Institutes so it is the main attraction of Canadian Institutes. Toronto and Ontario are declared as the best International cities by Fortune Magazine.
HOW TO APPLY AUSTRALIA STUDY VISA?
Australia Study Visa Process
To apply for Australian Student Visa, student must follow this process:
Step 1: Get offer letter of an Australian Institute.
Step 2: Complete all the documents like SOP, Recommendation Letters, Resume as per the requirements to save time in visa process.
Step 3: Complete an Australian Student Visa application form carefully.
Step 4: After completing application form, students require scanned copies of required documents to upload.
Step 5: Pay the application fees which depends on your home country (Application fees is different for different countries).
Step 6: Apply!
Step 7: Wait for the confirmation mail.
REQUIREMENTS FOR AUSTRALIA
For Undergraduates :
Minimum marks required in 12th for further studies in Australia are 60% in best four is required (CBSE) and for state board 65% and above in best four.
Recent pass out candidates are preferred.
IELTS is required with overall 6.0 bands with no less than 6.0 bands for Direct bachelor degrees and overall 6.0 bands with no less than 5.5. Bands in pathway programs.
For Post- Graduates
Minimum 2 years of work experience after studies are acceptable.
For section I universities 50% and above, for section II universities 55% and section III universities 60% is mandatory.
IELTS is required with an overall 6.5 bands with no less than 6.0 bands for direct master programs and overall 6.0 bands with no less than 5.5 bands in pathway programs.
5. Reasonable Expenses: Inflation rate of Canada is very low as compared to industrial countries, in the past three years. Tuition fees for foreign students in Canada is much lower than their counterparts in competing countries. Moreover, educational quality of Canadian Institutes is excellent in very affordable fees. So, admissions in Canadian Institutes are more competitive for Students from different nations.
HOW TO APPLY CANADIAN STUDY VISA?
Canada Study Visa Process
Students must have a Canadian Study Permit in order to Study in Canada. Application can be applied Online or through a paper application. This paper application can be obtained from the Citizenship and Immigration Canada (CIC) website. But it is recommendable to check the processing time in advance as Paper Applications typically take about twice as long.
1. Check the processing time: The procedure of visa application usually takes 3-4 weeks. So, students must go through the Canadian consulate website to know the approximate time required for the process of student visa. Always remember, the time shown in the website is just an estimate, not a guarantee.
2. Determine your way to apply: There are two ways to apply for Student Visa.
I) Online: Student must have access to a scanner or camera to generate copy of your documents for uploading and a valid credit card for fee payment for applying Visa online.
II) In person: Download the application form after reading the instructions carefully. Complete your application form with the help of these instructions.
3. Fill a consent form to get the full assistance Visa Filing Process. You can get help of consultants for this process.
4. Pay Processing Fee: Visa fees in addition to embassy charges must be paid to complete the application process. This processing fee is non-refundable. Moreover, if your spouse/common-law partner/children are accompanying you on your temporary visa, then appropriate processing fees must be paid for them.
5. Submit your application: After processing fee, submission of application form is must. Student will receive a receipt containing unique tracking number.
6. After successful approval of your visa application, candidates will receive notification requesting passport by Canadian Government. Students should not worry about their visa process, Pyramid provides proper guidance about application process.
WORK WHILE STUDY IN AUSTRALIA
Students have facility to work while studying in Australia. Once visa application has been affirmed, then students should check visa conditions to get information of allowed working hours. Students also should comply with the laws of Australia. Generally, students require commencement of course to get permission of work. Remember, visa may be cancelled in case of violation of work conditions.
Australia provides facility to work upto 40 hours per fortnight. A fortnight is a time period of 14 days beginning on any Monday and ending on the second following Sunday. 40 hours a fortnight of students is calculated in this way once course begins.
– week one – 15 hours work – week two – 25 hours work – week three – 25 hours work – week four – 10 hours work
POPULAR COLLEGES/ UNIVERSITIES UNDER SDS SCHEME
ATMC-Charles Darwin University/ Federation/ U Sunshine Coast
ANU College-Australian National University
APIC
Box Hill Tafe
Cambridge International College
Southern Cross University
Central Queensland University
Martin College
Charles Sturt University- Study Group
Chisholm Institute
Curtin College
Deakin College
Deakin University
Eynesbury-University of adelaide
Perth Institute of Business and Technology-ECU
Flinders International Study Center-FU
Griffith College-Griffith University
Edith Cowan University
International College of Management Sydney
IIBIT Federation
JMC Academy
Kaplan International College
La Trobe Sydney
Latrobe Melbourne(Ltm)
La Trobe University
MIT Federation
NewCastle International College
University of Newcastle
Macquarie University City Campus
South Australian Institute of Business and Technology
SIBT-UWS
Stotts College
Strathfield College
Taylor's College-University of Western Australia
Taylor's College-University of Sydney
TAFE Western Australia (ETI)
UTS Insearch
Western SydneyUniversity- City Campus
Western Institute of Technology
UTAS
Victoria University-Sydney Campus
Bond University
Kent Institute
Zenith Business Academy (ECA)
Victoria University -Sydney (ECA)
Australian Computer Society (ECA)
International Training College
Australian Institute of Higher Education
James Cook University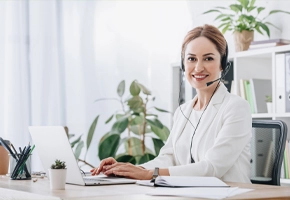 +91-9780-777-111
SCO-74-75 (Level-2), Sector-17 C, Chandigarh- 160017