The land of the kiwis, New Zealand, is one of the safest countries providing excellent education opportunities to international students. For 2020, New Zealand has been ranked second in the Global Peace Index and has also been recognized as the least corrupt country globally by Transparency International. Its education system is also well recognized; all of its universities are among the top in QS world university rankings 2020. Studying in New Zealand also offers international students the opportunity to experience fascinating wildlife, culture, and beautiful landscapes.
WHY STUDY IN NEW ZEALAND?
New Zealand's high-quality education attracts thousands of international students from all over the world to its world-class institutions, which include 8 public-funded universities, 16 institutions of Technology and Polytechnics (ITPs), and around 550 Private Training Establishments (PTEs). The best thing is you can work during and after completing your studies, and if your field is in the Country's Long Term Skill Shortage List (LTSSL), you can easily get PR. These crucial factors make New Zealand a favourite destination among international students.
1. World-class education : Most of the study programs are practical and are focused on skill development, preparing students to grab lucrative job opportunities in their relevant field.
2. Excellent Education Quality : New Zealand provides safe environment to Students as it is like a second home away from home. Almost all New Zealandn Institutes offer programs to make the study experience of students amazing.
3. Multi-cultural Society : New Zealand is a multi-cultural society where Māories, Asians, and Pacific Islanders live together. Kiwis are friendly, honest, and open. You will surely enjoy studying in New Zealand and make a lot of friends.
4. Learn from experts : Studying in New Zealand means that you will study in modern and high-tech learning environments under expert teachers' guidance, making you competent to solve the challenges of your field..
5. Work opportunities : In New Zealand, you can work while studying for up to 20 hours weekly during your session and full time during scheduled holidays. There are many part-time opportunities available in diverse industrial sectors. Depending on your qualification, you can also work for up to three years in New Zealand.
5. Visa for spouse : In most cases, the spouse and dependent children of a student will be granted a visa for the same duration as their partner or parents' stay. Spouses of student on Work Visa can work full time in NZ.
The first & foremost fact is that Canada is a modern, multi-cultured, progressive, and medium cost country. Another fact is, there are two official languages that are English & French, therefore the students can prove their language proficiency by taking either IELTS exam or French exam. Most of the Indian students opt for IELTS exams rather than French exams. Moreover, the living expenses and fees of programs are affordable in Canada. There are better opportunities and settlement solutions in Canada. In addition, students are allowed to do 20 hours off-campus work per week and even they get the jobs easily.
1. Multicultural Society: Canada provides a multicultural environment to International students. Students from different parts of the world are studying in Canadian Institutes so it is the main attraction of Canadian Institutes. Toronto and Ontario are declared as the best International cities by Fortune Magazine.
2. Canadian Lifestyle: Canada is the best residential area of the world according to UN survey. Canada is ranked as number One for the past 9 consecutive years. Canada gets a high score because of its high-quality Education System, less crime rate, less violence, reasonable living cost etc.
3. Work Opportunities: Students can work part-time in Canada during their academic course by which they can be able to pay their daily expenses. The maximum duration of part time work is 20 hours/Week. Where students who have opted co-op program can work full time.
4. Living Standard: International students usually get fascinated by the living style of Canadians because they have one of the highest living standards. Major cities of Canada have a variety of shopping centres, art centres, restaurants, Colleges, Universities etc. Moreover, post-secondary campuses of Canada are wired with the latest in sophisticated technology.
5. Reasonable Expenses: Inflation rate of Canada is very low as compared to industrial countries, in the past three years. Tuition fees for foreign students in Canada is much lower than their counterparts in competing countries. Moreover, educational quality of Canadian Institutes is excellent in very affordable fees. So, admissions in Canadian Institutes are more competitive for Students from different nations.
HOW TO APPLY NEW ZEALAND STUDY VISA?
New Zealand offers a range of study visa options, which include Fee Paying Student Visa, Exchange Student Visa, Foreign Government Supported Student Visa, and Pathway Student Visa. Most probably, you will require a Fee Paying Student Visa for which requirements are as follows
A valid passport
Funds to bear your education and living expenses
An offer letter from the New Zealand Qualification Authority (NZQA), stating the minimum course duration and course fee
A written document from an institution or person that says that the student has suitable accommodation arranged within New Zealand
A Medical Certificate from state hospitals authorized by NZQA
Academic Credentials and Proof of English proficiency






WORK WHILE STUDY IN NEW ZEALAND
Students are allowed to work up to 20 hours a week as part-time. And the minimum wage the country offers ranges from NZ$17.70 an hour. So, that could benefit foreign students as they can pay off some additional expenses and contribute a small sum to the cost of living in New Zealand by working part-time
POPULAR COLLEGES/ UNIVERSITIES UNDER SDS SCHEME
Eastern Institute of Technology
Manukau Institute of Tech
Northern Polytechnic
Otago Polytechnic
Unitec Institute of Technology
Waikato Institute of Technology
Wellington Institute of Technology
Western Institute of Technology
Toi Ohomai Institute of Technology
Southern Institute of Technology
Tai Poutin Polytechnic
Wairaki Institute of Technology
Nelson Marlborough Institute of Technology
Lincoln University of Technology
Universal College of Learning
WINTEC
NTEC
NZITT
New Town College of Business and Technology
Auckland University of Technology
NZMA
University of Canterbury
NSIE
AEIE
NZIE
WhiteCliff
Aspire2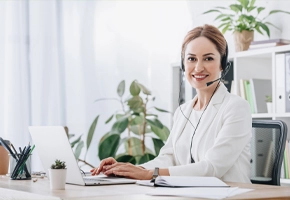 +91-9780-777-111 
SCO-74-75 (Level-2), Sector-17 C, Chandigarh- 160017